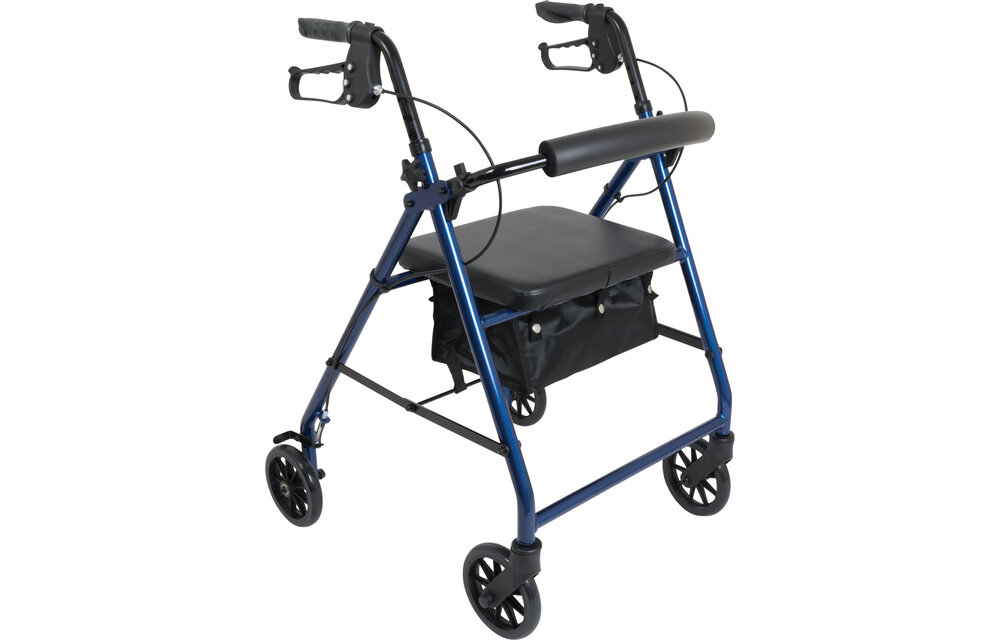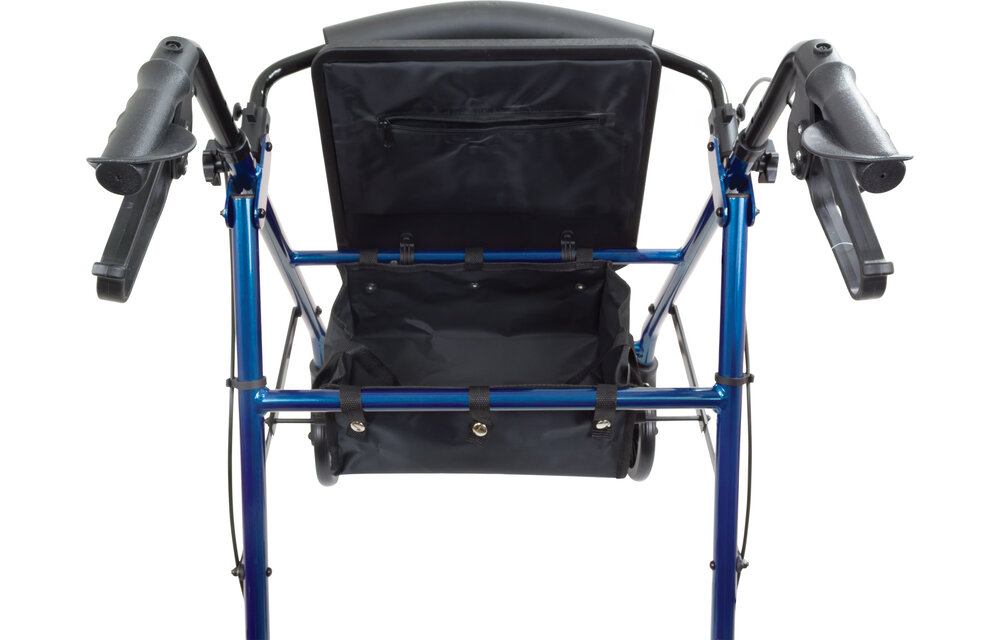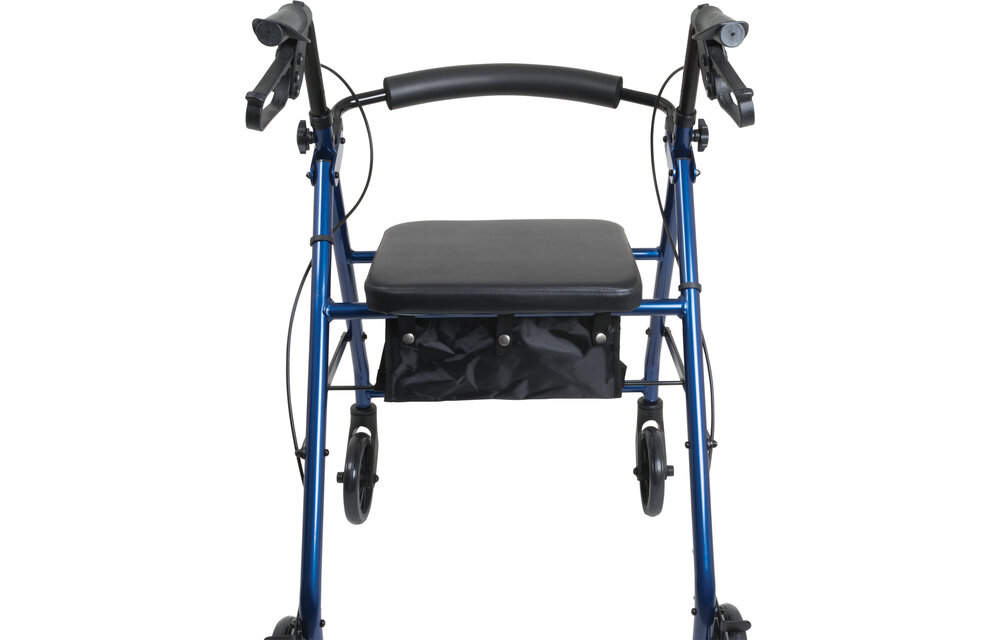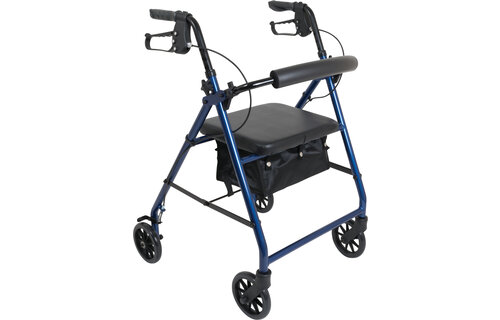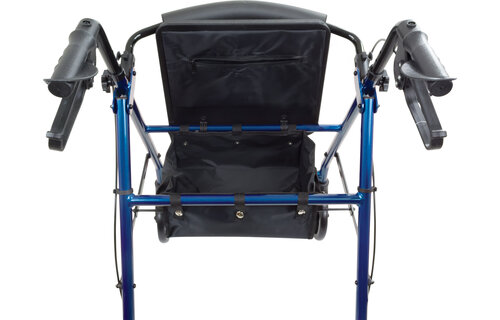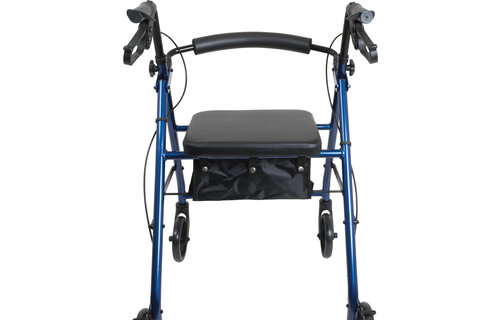 Aluminum Rollator 6" Wheels 300 LB Weight Capacity
C$ 199.99
Excl. tax
In stock
Available in store:

Check availability
Light Weight Pro Basics Aluminum Rollator is designed to fit the majority of your patients' fundamental needs with a focus on style and affordability....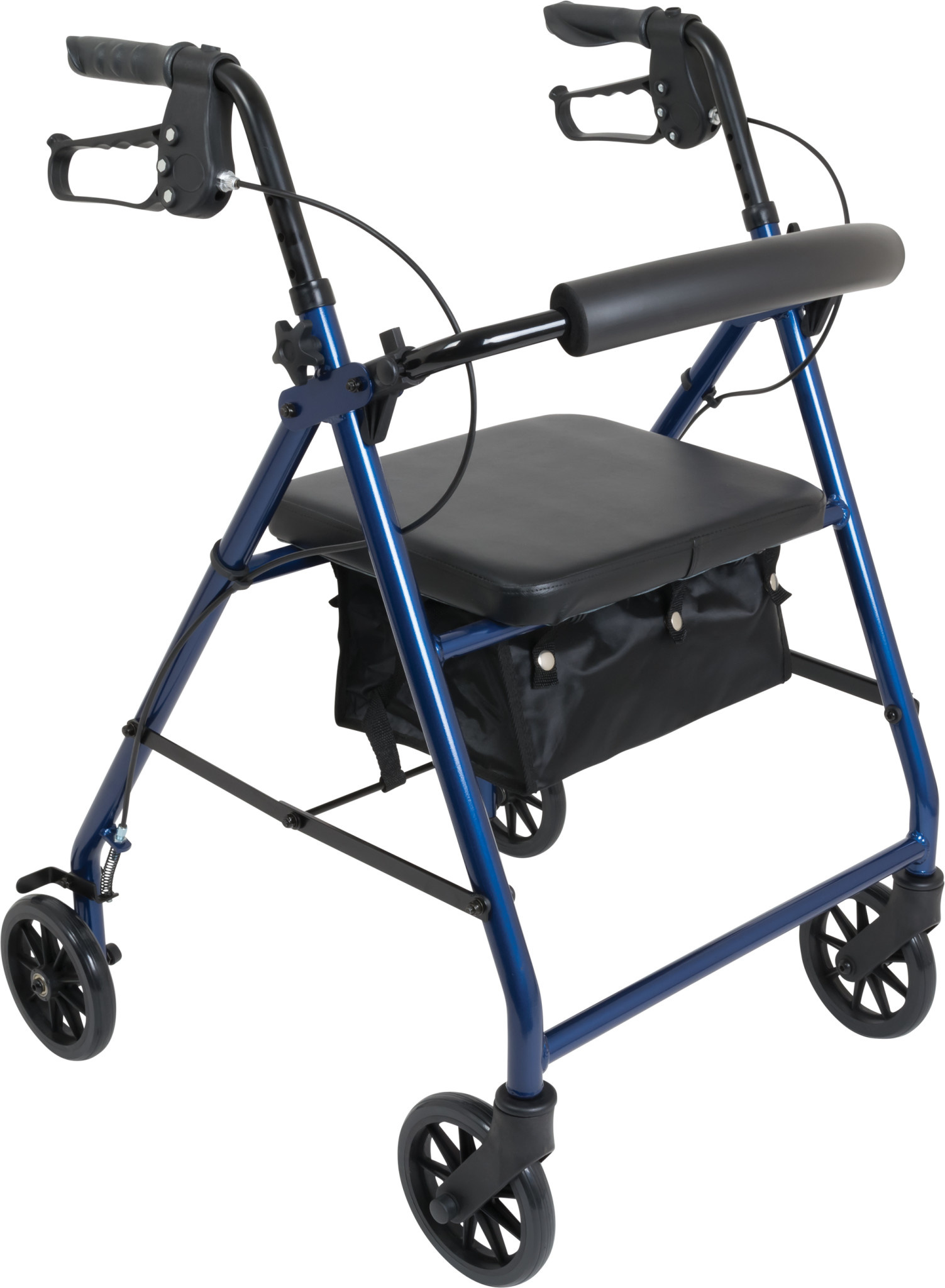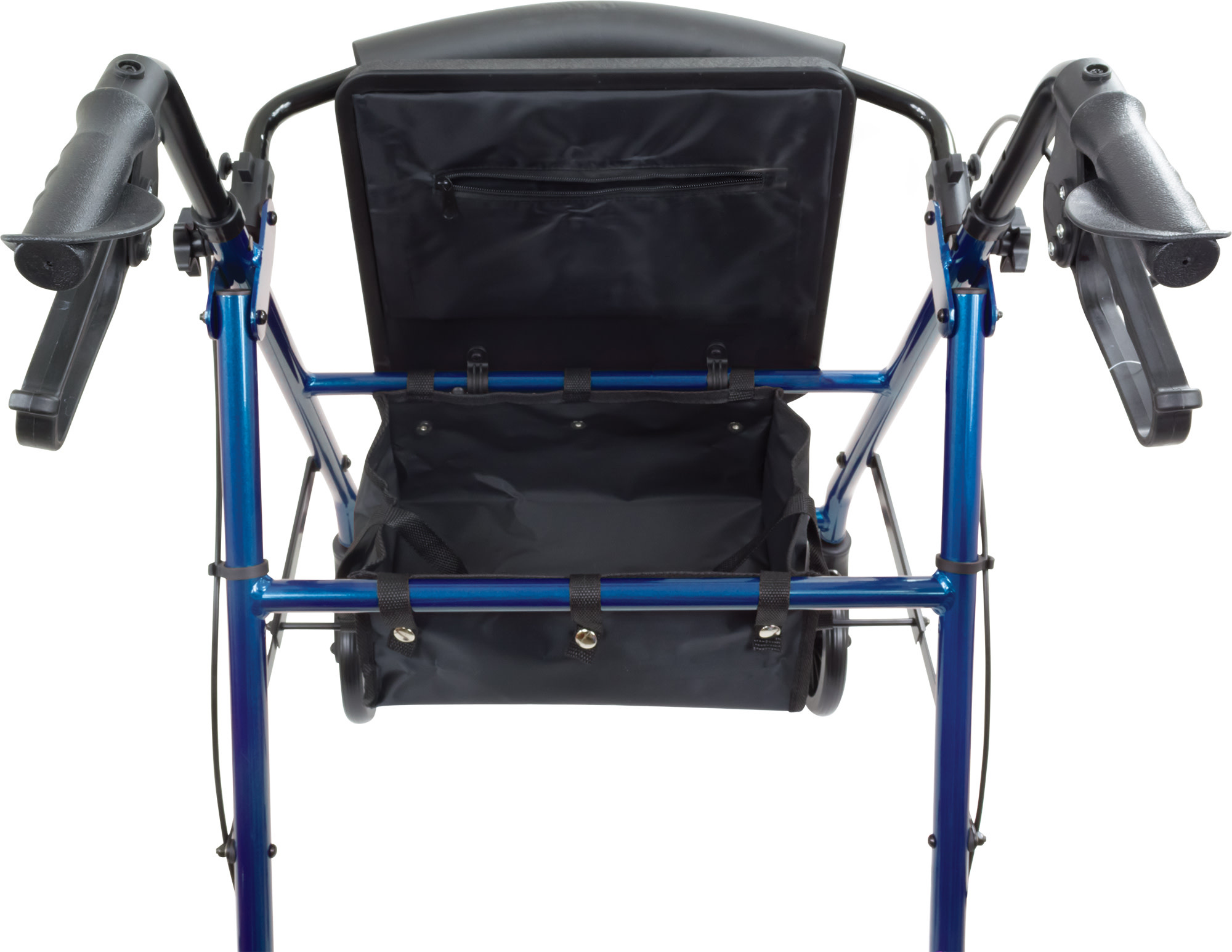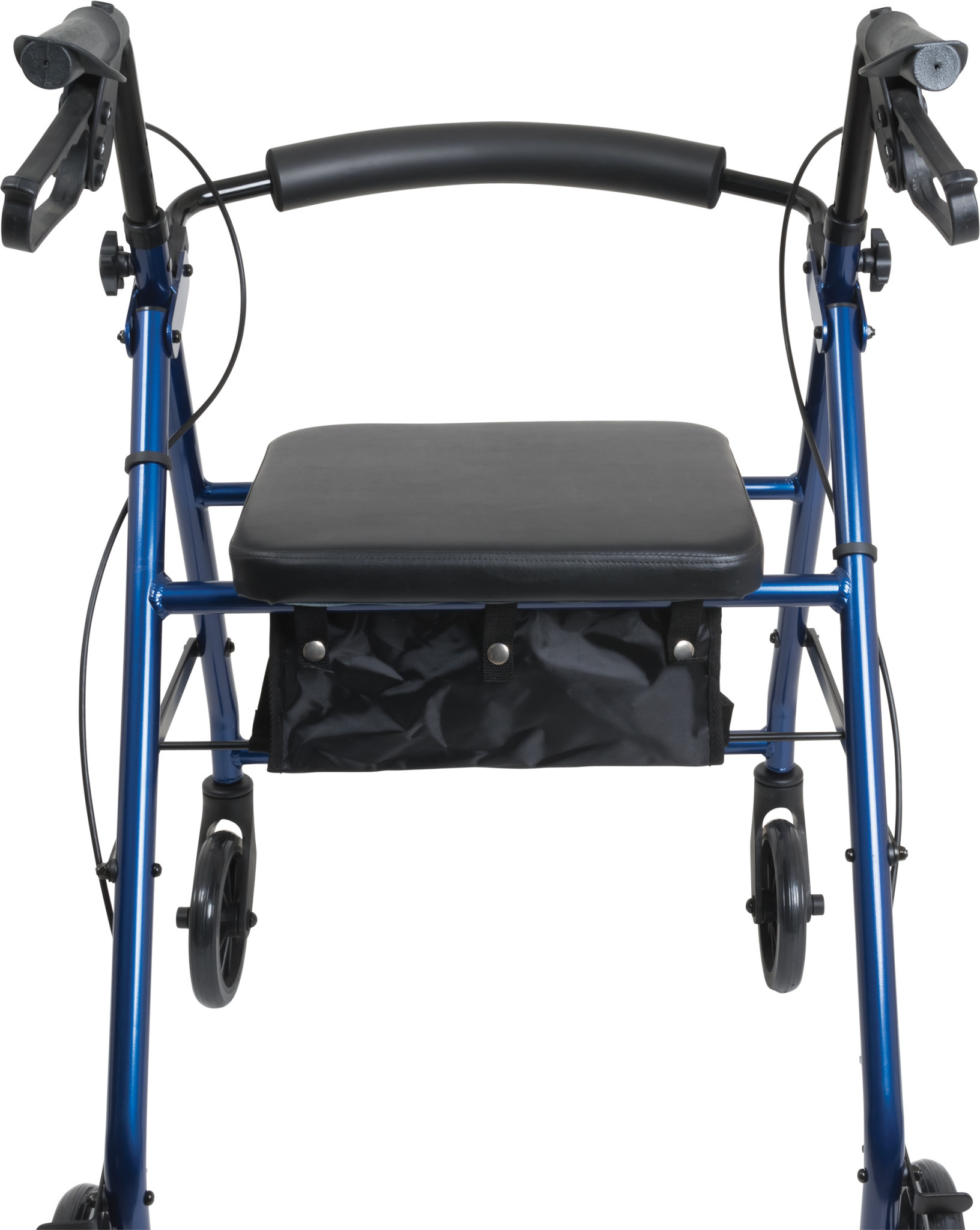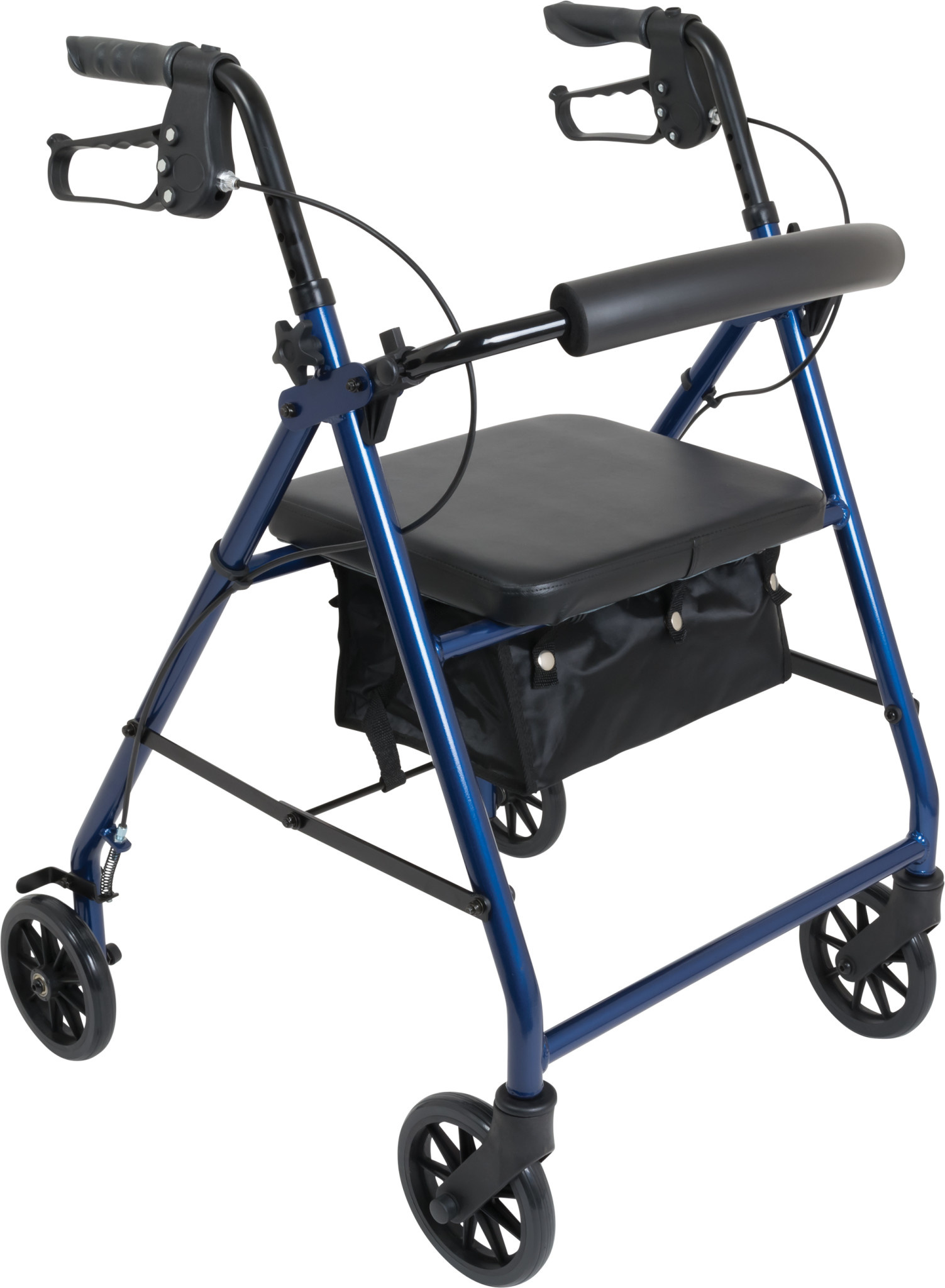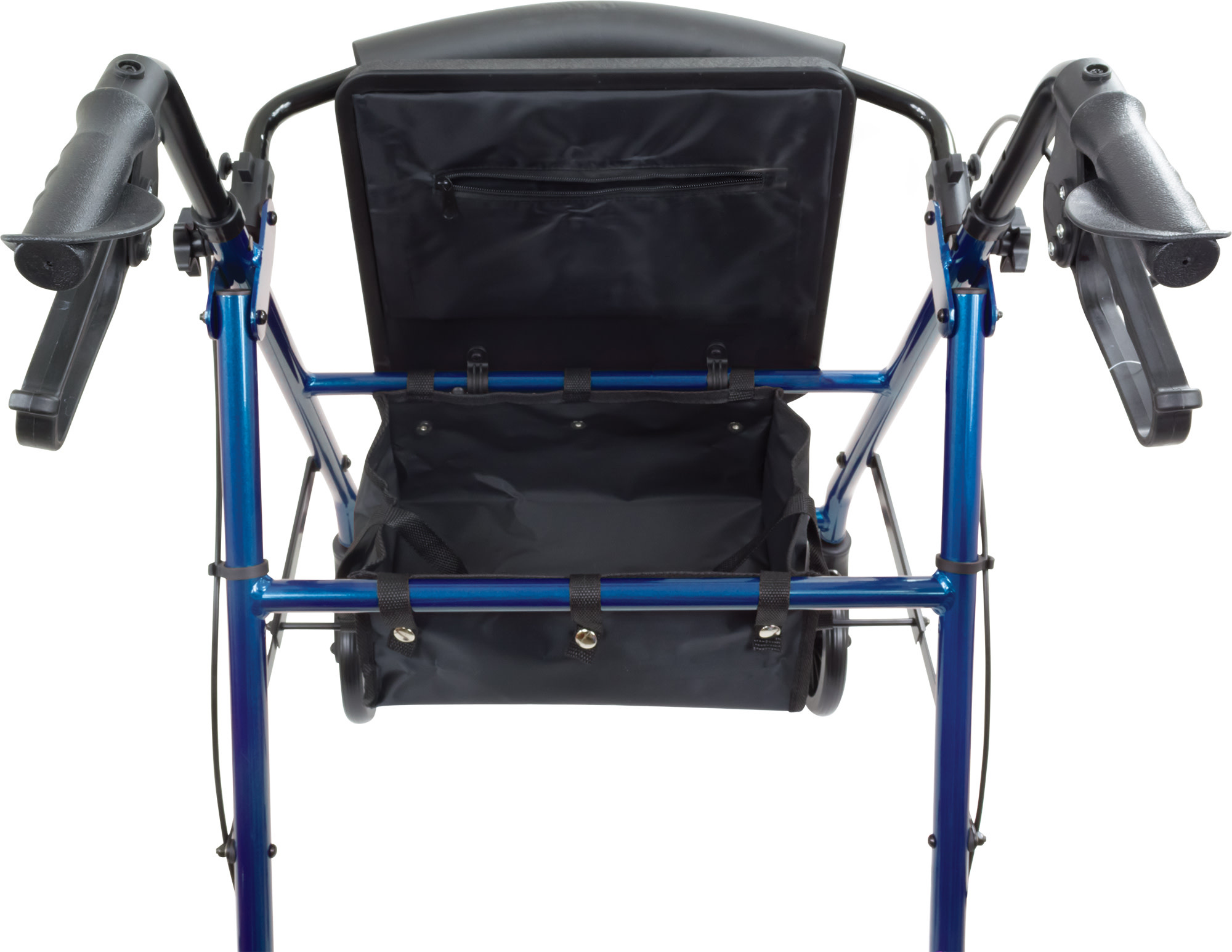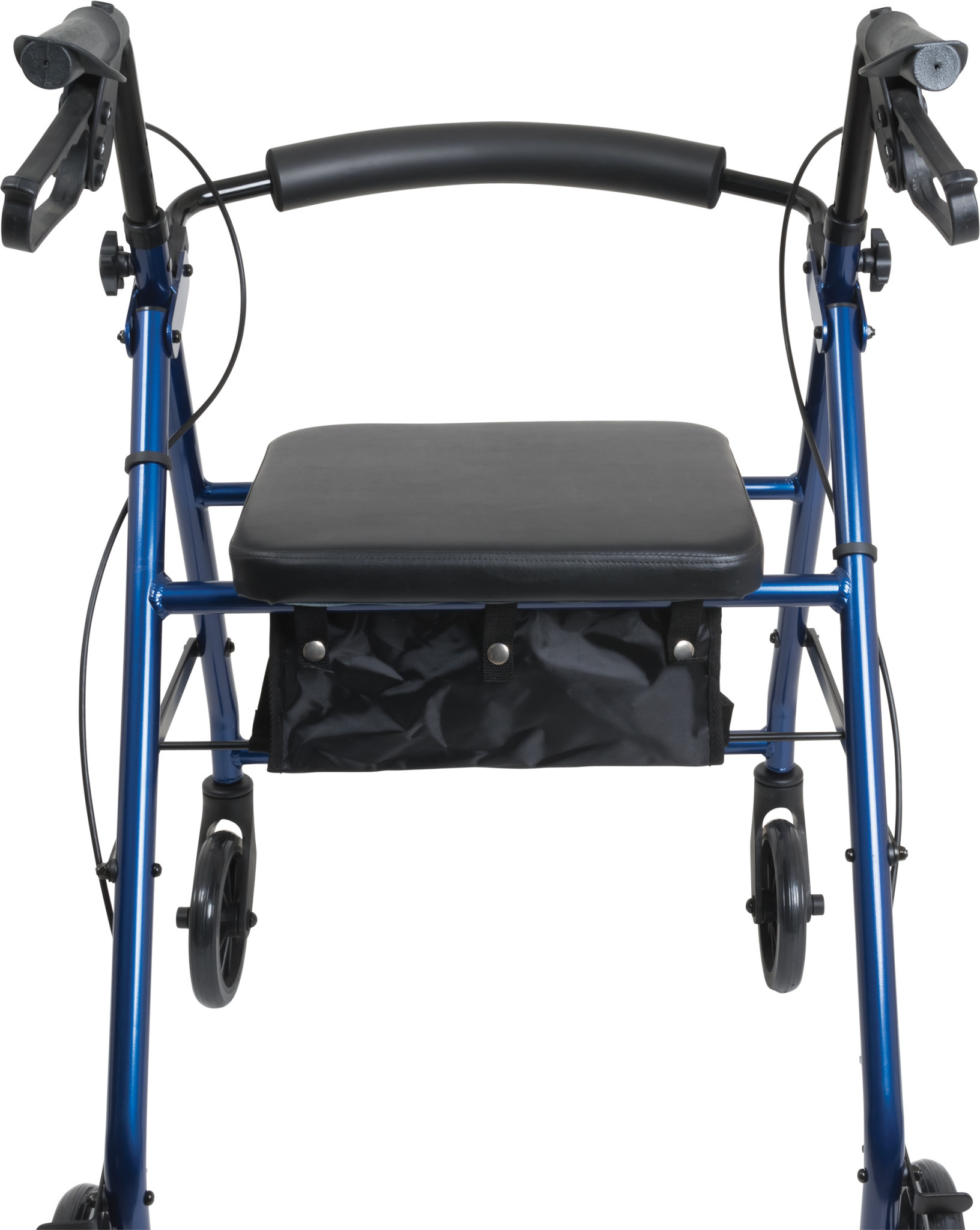 Product description
Design and Construction:
The rollator is constructed using lightweight aluminum, which makes it easy to maneuver and stable.
Available in three colors: burgundy, blue, and black.
Backrest and Seat:
Features a two-button removable curved padded backrest that offers support and comfort.
Equipped with a flip-up padded seat for a comfortable resting spot during walks.
Brakes:
The rollator has easy-to-operate ergonomic hand brakes, allowing users to control their speed and movement.
Adjustability:
The rollator is height-adjustable to provide a custom fit for different users.
Storage and Transport:
Comes with a water-resistant nylon pouch that attaches under the seat, providing privacy and security for personal items.
The rollator is equipped with a folding mechanism for easy storage and transport, and it has a built-in fold strap.
Casters and Tires:
Equipped with non-marring 6" black casters with soft grip tires, making it suitable for both indoor and outdoor use.
Weight Capacity:
The rollator is designed to support patient weights of up to 300 pounds.
HCPCS Codes:
The rollator is assigned HCPCS codes for medical billing purposes: E0143 and E0156 for the seat.
This ProBasics Aluminum Rollator is designed to provide individuals with a practical and stylish mobility solution, catering to their essential needs. Its lightweight construction, adjustable features, and additional functionalities make it a versatile aid for those who require assistance with walking and maintaining their independence.
Show more
Specifications
Article number

DRV-RLA6BG

SKU

RLA6BG

Weight Capacity

300 lbs

Handle Height

31"-36"

Weight

13 lbs

Seat To Floor Height

21"

Seat Dimensions

13.75" x 11.5"

Warranty

Limited lifetime on frame, one-year on all parts.
Show more
Reviews
There are no reviews written yet about this product..